MBA / MBA HCM
Admissions For The Year 2024 - 26
How to become a Somaiya student
K J Somaiya Institute of Management ( KJSIM ) founded with a belief that modern education should be rooted in strong cultural values, KJSIM is intensely indigenous at its core and contemporary in its approach towards curriculum. The institute strives to offer management education through innovative pedagogy offering a blend of classroom interaction, peer-to-peer learning, case-based approach, real world assignments, simulations and industry interface. The 2 years MBA programme offers freedom of possibilities, by exploring various choices for majors and minors. MBA Healthcare and MBA Sports Management programmes are Niche profile based programmes.
Feel free to contact us on: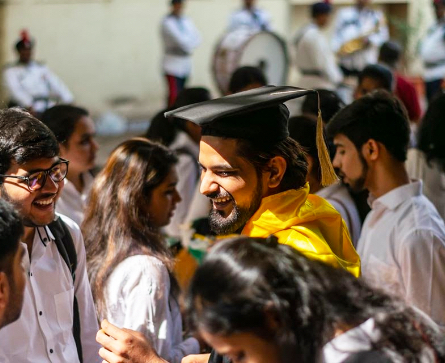 Overview
MBA
Intake: 600 Seats + Supernumerary seats
MBA - Healthcare Management
Accreditation & Rankings
Placement Details
Virtual Tour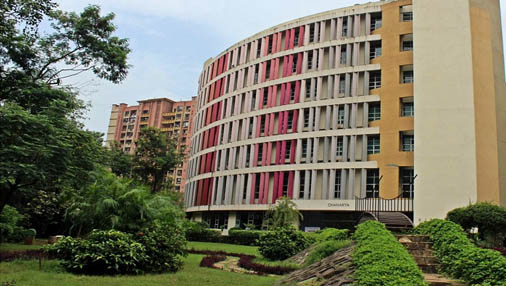 Important Dates
Description
Date
Status
Last date for submission of Application form
MBA (NRI /FN / CIWGC / OCI), MBA-HCM & MBA-SM
18thJanuary 2024 till 11.59 PM
Open
Note:-The schedule is indicative in nature for all stake holders (including aspirants) to plan their activities. The institute reserves the right to change or modify the schedule. Other important dates will be updated shortly.
Virtual Tour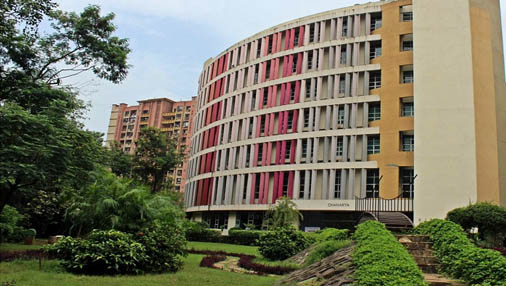 Admission Process
Selection Parameters (MBA)
Qualifying Exam

25%

Personal Interview(Competency Based)

25%

Group Discussion (Competency Based)

15%

Academic Profile

15%

Written Ability Test (WAT)

10%

Work Experience

10%
Past Academic Records

SSC / Class X
Less than 60% (0)
60% ≤ 69.99% (1)
70% ≤ 79.99% (2)
Above 80% (3)
Max = 3
HSC / Class XII
Less than 60% (0)
60% ≤ 69.99% (1)
70% ≤ 79.99% (2)
Above 80% (3)
Max = 3
Graduation
Less than 60% (0)
60% ≤ 69.99% (1)
70% ≤ 79.99% (2)
Above 80% (3)
Max = 3
Additional Qualification
Any PG /M Phil (1)
Max = 1
1 Mark for NIRF Ranking (Graduation College)
1 Mark for NIRF Ranking (Post Graduation College)
Achievements

Sports
State Level (1)
National Level (1.5)
International Level (2)
Max = 2
Extra - Curricular Activity
State Level (1)
National Level (1.5)
International Level (2)
Max = 2
Co - Curricular
Additional Qualification acquired from certified bodies (2)
Max = 2
Outsanding Achievements
Achievements other than work place (2)
Max = 2
Selection Parameters (MBA-HCM)
Qualifying Exam

25%

Personal Interview(Competency Based)

20%

Group Discussion(Competency Based)

10%

Academic Profile

15%

Work Experience

10%

Statement of Purpose

10%

Additional Qualification( HCM Related)

5%

Written Ability Test(WAT)

5%
Past Academic Records

SSC / Class X
Less than 60% (0)
60% ≤ 69.99% (1)
70% ≤ 79.99% (2)
Above 80% (3)
Max = 3
HSC / Class XII
Less than 60% (0)
60% ≤ 69.99% (1)
70% ≤ 79.99% (2)
Above 80% (3)
Max = 3
Graduation
Less than 60% (0)
60% ≤ 69.99% (1)
70% ≤ 79.99% (2)
Above 80% (3)
Max = 3
Additional Qualification
Any PG /M Phil (1)
Max = 1
1 Mark for NIRF Ranking (Graduation College)
1 Mark for NIRF Ranking (Post Graduation College)
Achievements

Sports
State Level (1)
National Level (1.5)
International Level (2)
Max = 2
Extra - Curricular Activity
State Level (1)
National Level (1.5)
International Level (2)
Max = 2
Co - Curricular
Additional Qualification acquired from certified bodies (2)
Max = 2
Outsanding Achievements
Achievements other than work place (2)
Max = 2
Fees Structure
Fees Structure will be announced shortly
Document Required for Admission
List of Documents
1
Entrance Exam – Admit Card
2
Entrance Exam – Score Card
3
SSC Mark Sheet and Passing Certificate
4
HSC / Diploma Mark Sheet and Passing Certificate
5
Degree All Semester or Year wise Mark sheets
6
Passing Certificate
7
Degree / Convocation Certificate
8
CGPA to % Conversion Letter if any
9
SOP (only for MBA - HCM and MBA – SM)
10
Achievement / Award or Reward Certificate / Co-Curricular / Extra Curricular Certificates if any
11
Work Experience Certificates if any
12
Transfer Certificate
13
Leaving / Migration Certificate
14
Birth Certificate
15
Domicile Certificate – If applicable
16
VastiPatrak & GLMS Affidavit – Only for Gujarati Linguistic Minority Candidates
17
Any Government Photo Identity Proof
18
Photographs – 2 Nos
Important Instruction
Academic Fees: Fees for the first year has to be paid at the time of admission. The fees for second year will have to be paid according to the announced schedule.
Rescheduling Terms: The institute reserves the right to reschedule the date of GD/PI. However, in such cases the applicants will be informed about the change well in advance so that they can make necessary changes accordingly.
Hostel Fees: Hostel fees is to be paid through Somaiya myaccount portal only. (Selected candidates will have to first pay their admission fees to enable the hostel tab on the portal to pay the hostel fees).
Mode of Payment: Fee is to be paid through Somaiya myaccount portal only. (Selected candidates will get their login credentials on their registered email id and mobile number).
Note - No fees will be accepted through demand draft or cheque. There will be no cash transactions.
Eligibility Criteria: Students pursuing or having completed a minimum of three-year graduate programme in any discipline with minimum 50% aggregate marks from any University recognized by Association of Indian Universities (AIU)/AICTE are eligible for Post Graduate Studies in Management. Students applying for their final exams in April-May 2024 can also apply. However, they should produce documentary evidence of having passed the graduation examination with minimum aggregate marks as specified above, on or before 31 August 2024, failing which the student will forfeit the admission. The student must have completed the graduation examination process before joining the institute.
Important Warning: K J Somaiya Institute of Management does not have any agents, liason/admission offices, representatives or any other than office/s other than the institute's office at Mumbai. Candidates are requested not to depend upon or deal with any person or organisation/s claiming to be associated with the institute's activities or claiming to help with admission. The institute will not be held responsible for the same. The institute does not have any branches.
The institute office is situated at- K J Somaiya Institute of Management, Vidyanagar, Vidyavihar (East), Mumbai 400 077, Maharashtra (India)